control panel

My Profile
• Information
• Preference
• Signature
• Avatar

Social
• Chatbox
• Friends and Foes
• Memberlist
• Groups
Messages
• Inbox
• PM sent

Other
• Watched topic
September 2018
| Sun | Mon | Tue | Wed | Thu | Fri | Sat |
| --- | --- | --- | --- | --- | --- | --- |
| | | | | | | 1 |
| 2 | 3 | 4 | 5 | 6 | 7 | 8 |
| 9 | 10 | 11 | 12 | 13 | 14 | 15 |
| 16 | 17 | 18 | 19 | 20 | 21 | 22 |
| 23 | 24 | 25 | 26 | 27 | 28 | 29 |
| 30 | | | | | | |
Calendar


DUE TO FOLKS NOT GIVING US ALL OF THE INFORMATION REQUIRED WHEN
SENDING PAYMENT FOR CLUB SUBSCRIPTION WE HAVE DECIDED TO REMOVE
ALL FORMS OF JOINING THE CLUB AUTOMATICALLY VIA THE PAYPAL WIDGET.

The only way to join the Club now is you MUST PM or EMAIL the Membership Secretary
and give him all of your details:-

(New Members Only)





Forum username

FULL real name

Email address

FULL home address with postcode

Which FREE badge you require - NEW MEMBERS ONLY (see pics below)


You can PM the Membership Secretary (Vic) by either clicking on the link below.

http://www.suzuki-intruder.org/privmsg?mode=post&u=1392

or via email to vicgrinyeruk@aol.com

He will then inform you of the various ways you can pay your subscription to the Club,
which will be either via paypal, cheque or direct bank transfer.

Please be aware that it may take 24hrs for Vic to reply to any messages as he is a truck driver.


------------------------------------------------------------------------------------------------------------------------

New membership subscription is currently:- £10.56 and you can choose between a FREE enamel
pin badge or a sew on Club patch (NEW members ONLY) Membership renewal is £6.56 per year.
The above prices include the paypal fees.

Reduced to £10 & £6 if you use the family & friends option in paypal.

The above is for UK membership only, if you are outside of the UK the cost is
£15.56 as the paypal fees are a bit higher in most other countries (£12.56 RENEWAL)
and it also allows for the extra costs in sending the free badge via registered post.

You can choose one of the following badges - 1 badge per person.

1. Club logo sew-on patch - 3.5" in diameter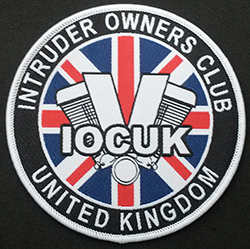 2. Club logo enamel pin badge - 30mm in diameter.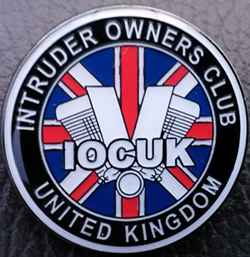 3. M1800R enamel pin badge - 30mm x 15.8mm

PLEASE NOTE THAT CERTAIN SECTIONS OF THE FORUM ARE RESTRICTED TO
FULL MEMBERS ONLY, SO IF YOU SEE THE IMAGE BELOW IT MEANS
THAT IT IS A FULL MEMBERS ONLY SECTION



This is an annual membership and runs from the 1st April to the 31st March.


______________________________________________________________________
Mick - Admin

There are many "HOW TO's" and info about the forum in the link below.

Site Questions, News & Suggestions



Admin










---
Permissions in this forum:
You
cannot
reply to topics in this forum